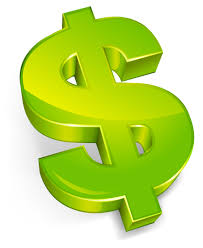 People often ask if we collect a rental deposit of the first and last month's rent. We don't, and I'll explain why.
Collecting the first and last month's rent does not provide a better safety net. The safety net you have is what money is left. That is the rental deposit. There are many key points you need to know about deposits explained in What Cleveland Ohio landlords need to know about large deposits and deposit accounting. Be sure to read about how to handle large deposits.
We collect the first month's rent and a rental deposit. This is pretty normal in the business. Sometimes, we run specials with lower deposit amounts for those that qualify. With the property owners permission. Qualifying for a reduced deposit as based on the background check. The goal is to get better tenants that will act more responsibly towards the property. Tenants who will take ownership in the look and condition of the home.
The tenant is responsible for damages regardless of how much of a deposit we collect. When damages exceed the deposit, the tenant is responsible. I recommend choosing a quality tenant over a large deposit. Too often, landlords think a large deposit is the best protection. Careful screening can reduce damages and eviction costs.
The goal is to get good tenants that won't damage the house or stop paying their rent. We make sure to fill properties, and your business remains profitable,  Although sometimes evictions are unavoidable, careful screening reduces the risk. If you have any questions about our policy towards rental deposits, please ask.
Our experienced investment property management team can relieve you of the burden of managing your rental property while saving you some serious money! Call us today at (440) 220-7300 to see how we can help you!