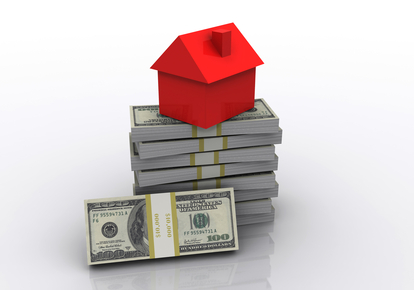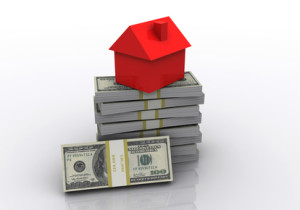 Determining how much to charge in rent for your rental units may seem like a daunting task. This is compounded by the fact that in most areas of Northeastern Ohio it is rare for rentals rentals on the MLS which means that that there is no public data for what properties ACTUALLY rent for. Here are a few tips to get your started.
Check out the rent for comparable properties. This is an important one. If your rent is significantly lower than comparable properties, you may rent quickly, but you may also be losing potential money. If your rent is significantly higher than comparable properties, you may be losing out on potential tenants. When looking for comparable properties, you want to look at both size, amenities, and location.

You can't just compare your three-bedroom unit to all other three- bedroom units in the area. Location, even within the same city, matters. For example, Lorain, Ohio has 2 school systems; Lorain School system and Clearview School System. The rent on properties within the Clearview School System are higher because people place a higher value on Clearview schools than Lorain Schools.

Size also matters, but you need to understand how much it matters. For example, investigate the difference in price between two and three bedroom units in the area of your rental. You may find some interesting trends. Maybe there is a shortage in three-bedroom apartments, so the difference between a two-bedroom and three-bedroom is significant.

Amenities also make a difference. How close is your property from nearby schools and shopping area? Do you provide appliances? Is there in-unit or on-site laundry services? Is there a pool, tennis courts, playground, etc.?

The type of property may also affect the rent. For example, a three-bedroom unit in a duplex is significantly different that a three-bedroom house. In most areas, rental houses can be rented at higher rates than apartments or multi-family homes. Even the type of multi-family home can make a difference. Side-by-side units tend to rent faster than up-and- down units.

Network with other landlords in your area. Check your area for a landlord association. In Northern Ohio, we have the Lake Erie Landlords Association (LELA). This organization allows landlords the opportunity to network with other landlords. This is a valuable asset. You can talk to other landlords about their rental rates and how they determined them. We are proud members of LELA, which we feel provides us with an advantage on behalf of our landlords.

Be Flexible. Being flexible is essential. There are some landlords, who would argue that you should never lower your rental rates, regardless of what is happening in the local economy. However, the local economy dictates the budgets of local tenants. If overall rents in the area for comparable units have dropped, you will only be hurting yourself by maintaining a higher rental rate. Being flexible will enable you to stay competitive. Likewise, if local rental rates go up, you would be shorting yourself by not also raising your rents.
We have done a great deal of research on competitive rental rates in areas all throughout
Northeast Ohio, and we use that information, as well as connections within LELA to help
our landlords set the most competitive rental rates.
About Realty Trust Services
Realty Trust Services is a licensed brokerage and property management company based out of Lorain County with a service area from Sandusky to Cleveland Heights to Medina. Their team includes: Agents, David Stevoff, Christopher Obrycki, Andrew Morris, Shanon Jones- Plas, Kari Taylor, Matthew Klein, Julie Musial, Leo Dombrowski and our other unlicensed team members including Steven Taylor, Bill Taylor, Greg Zadorozny, Kris Mrazik, Joyce Thompson, Matthew Harkins. For more information on Realty Trust Services and how they can help with your property call 440-220-7300.