Although the real estate market has picked up, it will take some time for prices to rebound to pre-crash pricing. Many sellers are facing the prospect of needing to sell but not being able to sell, because they owe more on their home than it can quickly be sold for, or they simply don't want to sell now for the current low prices and take a loss by selling at the low point in the market.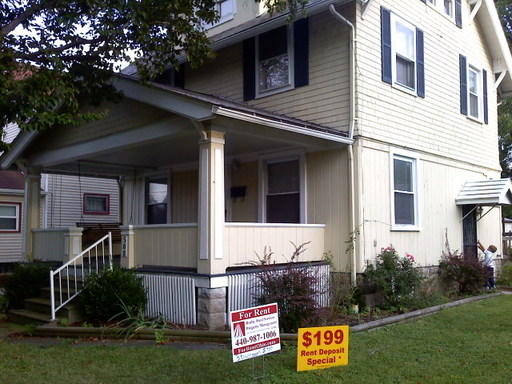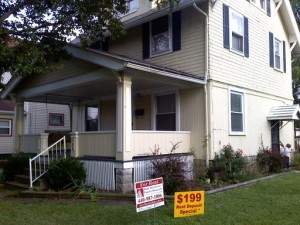 We've all heard that to make money you need to buy low and sell high. We have all heard that the market is cyclical and it will always come back up after it reaches a low. We have seen the news articles, radio shows and TV shows about all the trillions of dollars being pumped into the economy through the bail outs and money being magically created through QE1 QE2 QE3 etc.
There are two truths regarding this:
Homeowners didn't get a bail out, like the banks did which is why you are now stuck.
Your bail out is coming over time with inflation. In the current real estate market we have not yet began to see the possitive effects of that. Inflation has traditionally been a very good thing for people who had properties with fixed rate mortgages on them.
With all the money pumped into the economy, inflation is inevitable. The market is poised for real estate prices to increase significantly over the next few years. If you are thinking about cutting your losses and getting out, that is exactly what you shouldn't do, because that would be buying high and selling low. Making money may not be your primary concern but nobody wants to lose money or come out of pocket to pay off a mortgage. You may not be able to afford having your property sit there vacant while real estate prices soar with inflation, and you may not be prepared to manage a rental, but that is where Realty Trust Services can help.
Realty Trust Services is an Ohio licensed real estate company that offers a full range of real estate solutions including full service property management. They currently manage a growing portfolio of 270 units in a radius around their Lorain headquarters. "The great thing about professional property management is that you don't have to deal with the worry of getting calls from a tenant on the holiday or get stuck fixing a plumbing leak at 1 AM in the morning. You get a statement once a month like any other financial investment and other than that you don't need to bother your self with the day to day operations of your real property." Says Andy Morris, broker at Realty Trust Services.
Professional property management may be just what today's sellers need in order to come out of the real estate game having been made whole.