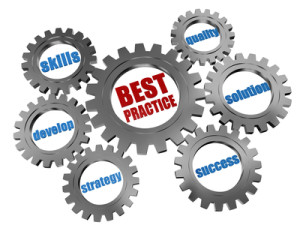 To register go to https://propertymanagementoh.com/ceu
The following is the outline of some things we will cover:
PROPERTY MANAGEMENT BEST PRACTICES OUTLINE
I. Introduction – 15m – Why and when might the prospects and clients you are working with be in need of leasing and property management
II. Legality- 35m – I have a salespersons license. Can I manage property? What requires a license what doesn't? etc. Review the OAR white paper.
III. The Business- 15m – Fees charged and potential income streams/ profit models and economies of scale.
IV. Technology- 10m – tablets, Prezi listing presentations, online showing scheduling, rental management software, IVR's, SMS and voice broadcast notifications, email list building, social media, listing syndication, wide angle video tours, esignatures, online virtual assistants, google docs, video leasing presentations and more, websites, lead forms, instant contacts and more.
V. Leasing Best Practices – 50m
– Staging for lease
– Rental pricing
– Marketing techniques
– MLS Requirements
– Showing the property – different ways to do it
– Application and screening
– Negotiations
– Lease signing
– Client leasing reports
– Staying out of trouble with the OCRC
– Trouble shooting – when the property isn't leasing
BREAK 10m
VI. Management and maintenance – 40m
– Receiving payments
– Payments out – utilities, property taxes, insurance plus
– Paying owners
– Dealing with all of the issues that pop up with a new tenant
– Different ways to accept payments
– Accounting
– Owner statements
– Managing difficult owners
– Accounts and trust accounts
– Reserves
– Inspections
– Managing calls and work orders
– Contractors
VII. Collection – 20m
– Dealing with utilities that tenant doesn't pay
– Late fees
– 3 day notices
– Eviction
– 2nd cause
– Outside collection companies and attorneys
Adjourn