Bed bugs are becoming a huge problem for Lorain County Landlords these days.  The question is what is the liability to landlords?  Does a landlord need to pay to exterminate bed bugs, when it is the tenants fault for possibly bringing them in to the home in the first place? We aren't attorneys and can't answer that question directly for every scenario.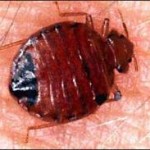 However landlords do have the responsibility for maintaining the safety of their buildings.  In multi unit properties a landlord should probably shoulder the responsibility as blame for infestation is even more difficult to ascertain.  In a single family home it is still possible that a landlord will be responsible as the cause of an infestation is very difficult to prove and the bugs are a real health threat.
Here is a research paper on bed bugs from Ohio State University.
Here is an attorney article on bed bugs and rentals.
Lorain County Bed Bugs Article.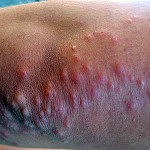 Feel free to comment below on local bed bug experiences.  Bed bug mitigation is very expensive and often doesn't work. There are however many new treatments coming out.
If you as the landlord have bed bugs on your property, this is a real bummer, regardless of whether you have professional property management or not.  At Realty Trust Services we are able to help you in treating infestations and handling the tenant dram that is involved so you can go on with life as usual.
————————-
With more than 45 years of investment property management experience our expert team can relieve you of the burden of managing your rental property while saving you some serious money! Call us today at (440) 220-7300 to see how we can help you!