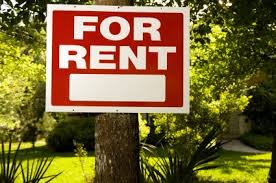 Many Cleveland Ohio landlords do not set out to be landlords. In many cases, the property owner needs to move out of the area for work or family reasons and doesn't have enough time to sell their house before they need to leave. In those cases, many people turn to renting to cover costs. Or depending on the market, they decide to rent until the value of the the home increases.
In these situations, there are options, and we can help with all of them. You can continue renting the property and use a property manager to handle the day-to-day for you. We can help make arrangements to sell the property. The property can be marketed for sale while also rented. That way the rent is covering costs, while the house is still on the market. Learn more reading Help! I've been transferred out of state but can't sell my home.
The third option that you may not know about is a lease option. This is a combination of renting and selling. In a lease option, the renters lease the property with the intent to buy after a predetermined period of time.Many Cleveland Ohio landlords understand the risks and difficulties of the market. Regardless of whether you decide to keep the property as a rental or sell it to get out of the rental business, we understand, and we can help.
Our experienced investment property management team can relieve you of the burden of managing your rental property while saving you some serious money! Call us today at (440) 220-7300 to see how we can help you!