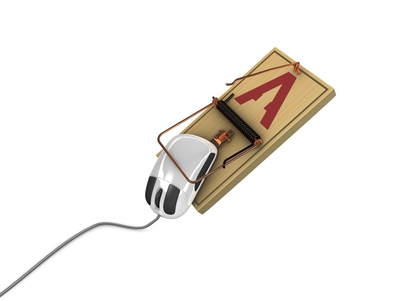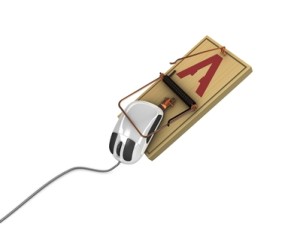 If you simply Google search "rental scams" you will get to read a plethora of articles on landlords or fake landlords scamming potential tenants. Unfortunately, landlords are often portrayed as the big bad wolf in the story. However, there are a multitude of people out there posing as potential or fake tenants working scams on unsuspected landlords.
As an experienced and highly educated property management company, we have learned what to watch out for, and we want to share with you a few red flags. These are the situations where you need to be extra cautious before agreeing to rent or handing over the keys to the property.
If the tenant is unable to meet in person. If someone contacts you to rent a unit 

over the phone or via email, insist on meeting in person. Not having to show up is 

the easiest way to scam someone.

Wanting to rent the unit without seeing it first. If someone approaches you to 

rent a unit they have never seen before, this is a red flag. It could be an outright 

scam, or the individual may be involved in illegal activity, and the location of the 

rental unit is more important that the look or size of the rental unit.

Sending or providing a check for more than the needed amount. Then stating 

the written amount was a mistake and asking for the difference back. This is 

actually a common scam. The check is bad, but you won't discover that until after 

you've returned the difference. If this happens, return the original check and ask 

them to write a new one.

Being overly rushed. Short of experiencing a house fire, there is no legitimate 

reason someone would need to move in within days. If they are rushing the rental 

process too much, there is a solid chance they are trying to get in to the place 

before you find out some truth about them. Do not rent a placed until you have 

completed your normal background checks, which should include a criminal 

check.

If a potential tenant offers to pay several months in advance with cash. 

Although this might seem like a great deal, you have to be careful. Make sure you 

do your criminal check and get the results before renting.
These are a handful of the red flags you need to watch for when renting your properties. Being thorough, running background checks, and not being lured into an overly good deal or opportunity are the best ways to protect yourself and your property. We consistently work to protect our landlords from potential scams. Every tenant we rent too
has been fully vetted by our experienced staff, and we never rush into rental agreements.
About Realty Trust Services
Realty Trust Services is a licensed brokerage and property management company based out of Lorain County with a service area from Sandusky to Cleveland Heights to Medina. Their team includes: Agents, David Stevoff, Christopher Obrycki, Andrew Morris, Shanon Jones- Plas, Kari Taylor, Matthew Klein, Julie Musial, Leo Dombrowski and our other unlicensed team members including Steven Taylor, Bill Taylor, Greg Zadorozny, Kris Mrazik, Joyce Thompson and Matthew Harkins. For more information on Realty Trust Services and how they can help with your property call 440-220-7300.