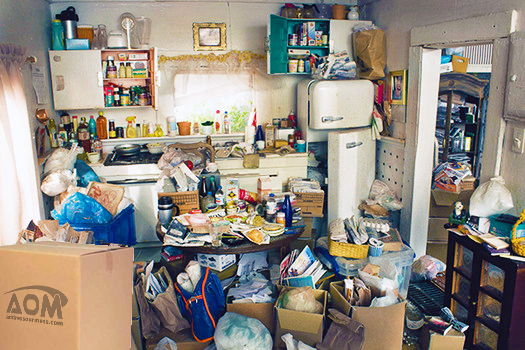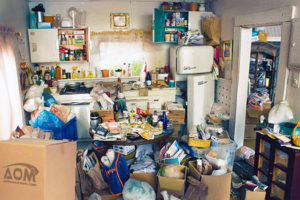 Have you seen the show Hoarders?
It depicts people with compulsive hoarding issues that cause them to collect things…lots of things. Hoarding leads to a home filled with trash and clutter. So much so that rooms get blocked off or it becomes unsafe to navigate the apartment.
Hoarders can also lead to damage to the structure of the building. There can be issues like water leaks that go undetected due to the hoard. Hoarding can also lead to damaged floors and walls. It can lead to bugs or mold, which cause additional damage.
The bottom line is you do not want a hoarder renting one of your properties. It leads to a very expensive move out when the apartment will need emptied, cleaned, and repaired before it can be rented again.
What can you do to prevent a hoarder from damaging your properties?
This one is difficult because you do not know when meeting the perspective tenant that they are hoarders. We work hard to help our landlords avoid having a hoarder take over a property. We do that in two ways.
Careful screening. Screening for hoarding is not as easy as screening for other issues. It is not something that will show up on a credit or criminal background check. What we do is get the contact information for a couple of their previous landlords. While this is not a foolproof approach, it helps in avoiding the situation altogether
 Three-month inspection. Three months gives a new tenant time to get settled in their new home. If there are hoarding issues, they will likely start to show by three months. Identifying the problem early gives us the opportunity to work with the tenant to set cleanliness expectations and to follow-up to ensure the mess is handled.
Again, there is no sure-fire way to avoid having a hoarder damage your property. However, through careful screening and follow-up inspections, you can mitigate the risk and hopefully reduce or eliminate any damage to your property. We freely do this for all the property owners. It is always our goal to provide them with the most stress-free and cost-effective experience possible.
Dealing with a hoarder is a situation where before and after video inspections may become highly critical to establish the extent of the damage caused to the property. Watch for our upcoming post on the value of video inspections.
Our experienced investment property management team can relieve you of the burden of managing your rental property while saving you some serious money! Call us today at (440) 220-7300 to see how we can help you!