Maintenance can make or break the value of a property, depending on the house or building, and it's one of the primary responsibilities of a landlord or property manager.
If you're dealing with a new house or property, questions of maintenance probably aren't that big of a deal yet. It's new and maintenance hasn't yet become a big expense or concern.
However, even with a new property, maintenance such as heating repair could be something that might need to be set up in advance with a property management company.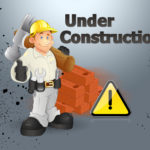 The truth of the matter is, if you have a system in place, less time and expense end up getting spent trying to fix problems on the fly.
One thing we definitely recommend is that you have the property inspected at least once or twice a year. Obviously, with some properties, in certain situations, you may want to schedule them more frequently. It really depends on your comfort level.
Another important element is the furnace. Get in touch with a furnace repair company immediately, if you notice that your furnace produces strange sounds, smells, or cycles on and off frequently. Obviously, if you let a furnace go unchecked it can burn a house or property down. That's probably not something you would want to happen, so here at Realty Trust Services, we put a priority on making sure the filters are regularly replaced. You could look into service providers closer to your location such as Valley Service to see how they can help you with your furnace check and repair needs.
Something you can also set up with your property manager is a furnace plan. Depending on what kind of plan you agree upon, that can greatly reduce the potential cost of maintenance on your heating system.
We also recommend that, at the very least, you should call professionals from Clean Pro Gutter Cleaning Colorado Springs or similar service providers in your location to clean your gutters at least twice a year for maintenance purposes.
There's a lot of moving pieces and things that can break in any property and a conscientious property manager can provide you with consistent peace of mind by putting together a schedule to make sure important maintenance is seen to on a regular basis.

Costs are always changing, but maintenance is critical and it's something you should never be afraid to ask about. You need to know if you're looking at an hourly rate for repairs or if it's just a flat fee for a work order. Typically with larger jobs, you'll get an estimate.
In emergency cases where maintenance has to be done overnight or as quickly as possible to keep from damaging the property or risking the health of the tenant, having a property manager ready to roll to take care of those problems can be a godsend.
But the greatest value of maintenance is that it's preventative. Paying a relatively small price now to make sure everything is in working order and good condition can save you a lot of money if something goes wrong.
If you have any questions about any of these topics- or anything else related to property maintenance- please feel free to send us an email, give us a call, or leave a comment below and we'll be glad to help.
Have a great day- be a great landlord.
___________________________
Our experienced investment property management team can relieve you of the burden of managing your rental property while saving you some serious money! Call us today at (440) 220-7300 to see how we can help you!