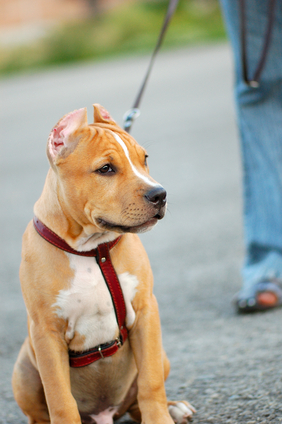 Whether or not a landlord allows pets is a frequently asked question coming from perspective tenants. Obviously, allowing pets, allows landlords to increase the number of potential tenants. Less obvious is that pet owners have been proven to stay at the homes that allow them because it is harder to find a nice property that will allow them to have a pet. However, pets can also bring problems: messes, smells, significant damage to the property, insurance issues, etc.
For landlords that decide to allow pets, a pet policy is a MUST.
The pet policy will outline the rules specifically regarding pets. The policy becomes a part of their lease and is designed to lay down the rules, while also protecting the property.
When creating a pet policy, there are a few things you should consider:
The types of pets you will allow. If you simply say "pet" you are going to end up with farm animals, exotic animals or even dangerous ones. Hey, a baby tiger can be a pet, right? It is best to provide a specific list of allowable pets, so tenants aren't tempted to push their limits. Of course, it is best if you are fair with this process. Allowing someone to have a lizard who knows how to properly look after and contain it (especially if they understand things like the crested gecko price behind their pet) could be better than letting someone who has a dog who isn't housebroken, for instance. Your insurance policy normally has a list of dangerous breeds that are not allowed and you should make sure that is in writing as well. We have seen insurance companies drive by properties and see a non allowed breed of dog and cancel the policy.
Weight limits. Placing a weight limit on an animal will also help limit potential pets. For example, you may allow dogs under 20 pounds. This will prevent people from moving in with large breed dogs like German Sheppards or Mastiffs.
Certain Breeds. If your city or state has declared certain breeds "dangerous" breeds, you can prohibit them from being pets on your properties.
Who owns the pet. You can also put in your pet policy that only pets owned by the tenant are allowed to be there. This will prevent friends or relatives from leaving pets on your property, or your tenant from running a pet sitting service out of their apartment.
You can include that pets need to be leashed at all times if outside the unit.
The pet policy should also explicitly state the tenant is responsible for cleaning up after the pet. This means when a dog does his business outside, the tenant needs to immediately clean it up.
You can also include a pet fee or pet deposit in the pet policy. This is an additional amount that the tenant will either pay upfront, monthly or both. This extra amount will go to extra cleaning that may need to be done after the tenants leave the property. For example, if a pet has been allowed to repeatedly soil the carpet, only professional Torrance carpet cleaning services (or similar ones in your location) would be able to salvage it. If not, then the carpet will need replaced, which is significantly more expensive. We charge a $25.00 per month per animal pet fee if the owner allows pets.
These are just a few of the items that can be addressed within a pet policy. It is often helpful to look at sample pet policies to get a feel for what you like or don't like.
If you would like to see our leasing package which includes a pet policy in the lease request it below:
Free Leasing Package
Fill in your name and email and we email you our 18 page leasing package as well as send you a link to our leasing video leasing presentation.
—-–
With more than 60 years of investment property management experience, and a current portfolio approaching 500 units, our expert team can relieve you of the burden of managing your rental property while saving you some serious money! Call us today at (440) 220-7300 to see how we can help you