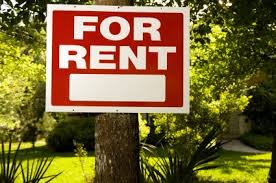 Let's face it, property management tends to be a backwards industry. Both in the USA and even mores so in Cleveland Ohio.  In fact there maybe one or two property management companies that have been in business more than 5 years in this area.
At Realty Trust Services we are constantly looking at ways to be more effective and innovative.
In the last 30 years major innovations in manufacturing have been coming to united states from Japan, which incidentally got its start from the leading united states statistician Edward Demings. Toyota innovated Deming's teachings into the Toyota Production System (TPS) and as American companies have adopted techniques from the Toyota Production System this series of ideas and techniques has been called "Lean" because of the obsessive focus on eliminating inefficiencies / waste or any financial or energy expenditure that doesn't directly provide value to the end customer. 
As business becomes more competitive and transparent and consumers more demanding, service companies are also starting to look at the techniques and philosophies from Lean Manufacturing to bring Lean Service offerings.
At Realty Trust Services we have begun a journey towards improvement using lean techniques. All though any mode of improvement is a never instant we wanted to talk about some of the things we are working on to improve.
What allows lean to take hold in a company is that it is part of the culture. To that end it is something that we talk about daily we study it together in daily meetings.
According to Paul Akers, author or "2 Second Lean" the highest pillar of lean is the ability to "see waste." Lean systems all are designed so that waste and inefficiencies are immediately visually apparent company wide. This then allows the workers within the company to immediately respond and keep processes running smoothly and allows us to make full use of the "human resources" of the company. Examples of how we are exposing the business processes in a visual way is that have 4 LCD's displays on our main office walls as dashboards for essential company processes. Data connectors to display tenant charges, maintenance work orders, indicators of email backlog for each employee, and rental market times are all being created so that the entire team is up to date on every part of the business
---
Lean companies use cross functional teams arranged together in work groups to increase efficiency in communication and we too have adopted this in our work force.
Let Us Help Your Grow Your Portfolio
As a Real Estate investor your goal is to grow your portfolio of income producing Ohio Rental Property and generate more monthly cash flow.
Realty Trust Services is continually improving ourselves so that we can help improve your business and profitability. We are not comfortable simply being better than the very low standard this industry has set.
Doing all of this means that you (landlord) can count on us to help you efficiently grow your portfolio of rental properties in Westlake Ohio and generate more cash flow from those properties than you may have in the past.
From our innovations we have even created an alpha version of a program that we are releasing here which we believe could change the way businesses use the internet. See the video on this below and a link to the website for this product here: http://Snapextual.com
We aren't perfect and we have plenty of "waste" to eliminate. However if you're not satisfied with your current property management company, or are frustrated with managing your Ohio Rental Property yourself, consider joining a company that will continue to grow and improve with you and consider your suggestions.
Get Ohio Property Management
To learn more about Realty Trust Services, or how we can help you contact us today by CLICKING HERE to connect with us through our website or by calling (440) 220-7300.