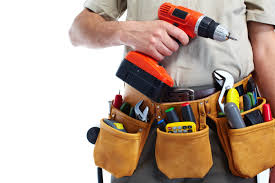 Finding out what a property manager charges for maintenance is vital. You also need to know  requests are handled before entering into any kind of agreement. Property managers may differ wildly on how they handle maintenance issues and charges.
The first question for us is "Is there an actual maintenance problem or just tenant complaining?" When repairs are needed, we forward them to the owner, so there are no surprises.
We've tried working with outside people, but we found we were not completely happy with that. There was always the risk that the work was not getting done or not getting done to our standards. Outside maintenance was also very expensive. For those reasons, we work with an in-house maintenance crew.
The more we use the same people, the more we trust them and the better they understand our expectations. We also have more control over what they did, when they worked, and the amount spent on repairs and upgrades. Being able to control costs, allows us to pass that savings on to our property owners.
We've been able to help with costs when mistakes are made. We stand behind our guy's work, and we believe we've been able to balance quality and cost.
If tenants feel the property is not maintained and their concerns are not addressed, they will move. That creates a significant cost to the owner. We do our part to take care of the properties and keep the tenants happy.
We have set maintenance costs. I won't go over that here because they change periodically.
Our experienced investment property management team can relieve you of the burden of managing your rental property while saving you some serious money! Call us today at (440) 220-7300 to see how we can help you!