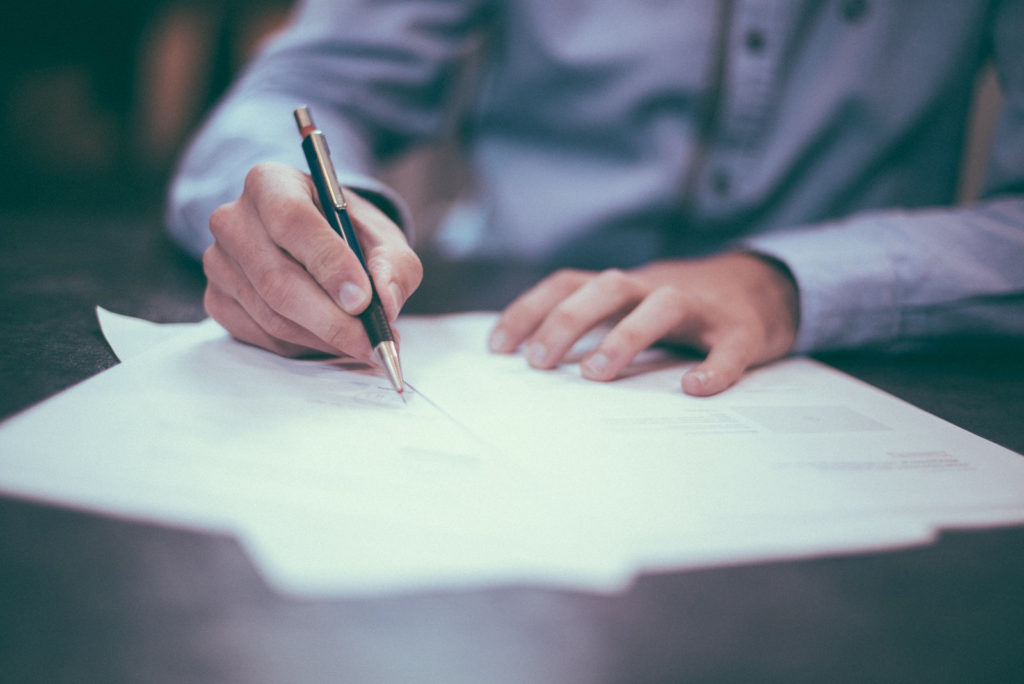 Why you need a Collector
When you first got into real estate investment it may not have occurred to you that it wasn't always going to be passive or that you would have to be a collector. Real people require real attention and too often they want to make their problems, your problems. Collecting on your investment can be difficult and at times emotionally taxing. Part of what we do here at Realty Trust Services is take care of the following:
1.) Do the collections
2.) Making the phone calls
3.) Making the 3 Day Notices
We take away the emotions of it while also providing the technical and legal expertise needed. We remove the time consuming, form filing, and give you peace of mind.
Talk to us. We are available to answer your questions about being a collector and what we can do for you. Give us a call at 440-227-7300. You'll be glad you did.
This is not a bad question to ask, and we get it a lot. Landlords are worried about evictions because they are so costly.
We offer our property owners an all-in-one fee. This covers the three-day notice, court appearances, attorney fees, court costs, and any other related costs. I'm not going to state here what the current fee is because it changes from time to time. Check HERE to see our current all-in-one eviction fee.
We are looking at adding eviction protection insurance as a service to our property owners. For an additional small monthly fee, eviction costs will be covered. If that is something you may be interested in, let us know. We are currently gauging the level of interest there is for that kind of service.
While an eviction is sometimes necessary, it is out ultimate goal to avoid evictions because we understand that evictions and move-outs are costly. We want to save our property owners the expense and frustration of evictions. Please also read What Happens if a Tenant Doesn't Pay the Rent? to learn more about what we do to avoid costly evictions and move-outs.
Our experienced investment property management team can relieve you of the burden of managing your rental property while saving you some serious money! Call us today at (440) 220-7300 to see how we can help you!
Properties owners often ask what happens if a tenant isn't paying rent? They want to know what we do about it, and this is an important issue to discuss with prospective property management companies. Move out costs are the highest expense a landlord will have. Minimizing move outs and evictions is key to ensuring our property owners are profitable.
Ohio Revise Code recognizes a one-month collection cycle. You may make other arrangements with your tenants such as paying weekly, but Ohio only recognizes monthly collection. This means that even if your tenant is on a weekly pay plan, the eviction process cannot be started until they have gone a full month without paying rent.
We actually start before the first of the month. In our post Do you manager your Cleveland Ohio property or does your property manage you?  we discuss how we set tenant expectations. Paying rent is a significant area where we set the expectations. This process starts before a tenant moves in and we adhere to it the entire time they live in the property. So before the start of a new month, we send the tenant a rent reminder and statement of what they owe.
We strongly encourage tenants to set up a direct withdrawal and to pay early. Getting tenants in the habit of paying early and making the rent a priority payment will help keep the property filled and avoid evictions.
The rent is due on the first. If it is not paid by the first, we assess a late fee. The tenant then has five days to pay their rent. After five days, they are served a three-day notice. The three-day notice is required to start the legal eviction process. However, we talk to the tenant and encourage them to pay the rent. Our goal is always to keep tenants as long as possible. Again, this is to avoid the costs of move outs for the property owner.
Between the 10th and the 15th of the month, we file for the eviction if the tenant has not made arrangements or worked with us on getting their rent caught up. The majority of tenants do get caught up and the experience helps them to better understand our expectations.
There are exceptions to this process. For example, sometimes during the winter months, we are more lenient working with tenants because having an empty property during the winter is more costly to the property owner. We always discuss with the property owner their options in moving forward.
Our experienced investment property management team can relieve you of the burden of managing your rental property while saving you some serious money! Call us today at (440) 220-7300 to see how we can help you!
You have to be careful when it comes to collections.
Yes, as an owner you do have rights. But so do your tenants. And it's critically important that you know what those rights are— yours and theirs— as spelled out in the Ohio Revised Code, as well as other collections-specific laws.
This is something we make a concentrated effort to keep up with because laws change all the time.  We make sure that all of our employees are keeping up to date in these areas. There are multiple dangers associated with collecting rent on a property.
A local landlord here in Ohio even recently made the news because he carried out what's called a "non-judicial" eviction. Basically, he went into the house and started evicting his tenants and the tenant told the police that he had no right to go in there. And he didn't. That's a criminal act. He actually went to jail for a short time for that.
Which is to say— our job at Realty Trust Services is to collect the money our owners are due… AND keep our owners from going to jail in the process.
One basic rule we try to follow is a process we use to demonstrate to the tenant that we really are serious. We prioritize rent over a lot of other things because a lot of tenants actually have the money, they just have bad money management skills. They get behind and one thing leads to another.
We try to prevent that from happening, but at the same time, we have to balance our collections tactics with a personal touch so that people actually WANT to pay.
It's very easy to go too far with collections and press people too hard, too many times, which makes them decide not to pay just out of spite.
So we prioritize getting the rent as soon as possible.
Ultimately, that's a lot more important than being someone's friend.
Have a great day— be a great landlord.
Our experienced investment property management team can relieve you of the burden of managing your rental property while saving you some serious money!
Call us today at (440) 220-7300 to see how we can help you!
We regularly receive questions from landlords regarding why they should spend the money on a management company. What benefits will they receive from the deal? Let me start by saying the benefits of using a management company are both monetary and intrinsic. We save landlords money, we enable them to earn more money, and we provide peace of mind, which, for most, is priceless.
There was recently a story in the news about a landlord, who had clearly reached the end of his rope, and would have benefited greatly by our services. On January 22, 2012, Ron Kronenberger, a landlord in southern Ohio, whipped the bare butt of one of his tenants. The tenant had fallen behind on his rent, and Mr Kronenberger had reached his limit trying to deal with this particular tenant.
At first, the story sounds humorous…almost unreal. I read it thinking, there has to be more to the story; a grown man didn't really spank another grown man. There really isn't more to the story; that is exactly what happened. From here, you might be thinking that guy is crazy, he should go to jail for assault, etc.
As of his March hearing, Mr. Kronenberger is not being charged for assault as long as he does not get in further legal trouble and he stays away from the former tenant. Although he has escaped legal punishment this time, what has this done to his reputation and his business? This story made the national news. He will forever be known as the landlord that spanked his tenant.
Clearly, Mr. Kronenberger felt he was being pushed beyond his limits, and he crossed the line. That does not happen with our landlords. Our landlords do not feel desperate, frustrated, angry, or on the verge of losing control. Our landlords are home enjoying a meal with their family while we're busy getting their units rented and tracking down their money from wayward tenants.
There are very legal ways to get non-paying tenants out of your rental units. There are also perfectly legal ways to go after tenants and former tenants for money owed. We can help. We can make sure it doesn't go so far that you have people living in your units rent free for months and months.
Finally, I can offer all our landlords a 100% guarantee that we have never and will never spank a tenant. We have a strict No Spanking policy here.
About Realty Trust Services
Realty Trust Services is a licensed brokerage and property management company based out of Lorain County with a service area from Sandusky to Cleveland Heights to Medina. Their team includes: Agents, David Stevoff, Christopher Obrycki, Andrew Morris, Shanon Jones- Plas, Kari Taylor, Matthew Klein, Julie Musial, Leo Dombrowski and our other unlicensed team members including Steven Taylor, Bill Taylor, Greg Zadorozny, Kris Mrazik, Joyce Thompson, Matthew Harkins and David Stevoff. For more information on Realty Trust Services and how they can help with your property call 440-220-7300.